New Additions! Red Zara Buckle Sandals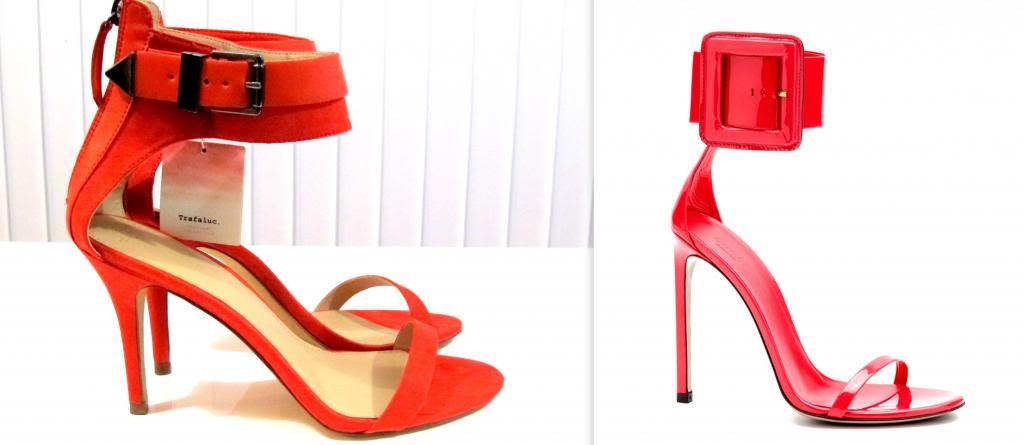 I loved them as soon as I saw them!
Maybe it's because they are so simple, stylish and match almost everything in my wardrobe, or maybe its because they also remind me of Gucci's Victoire Robin Red Patent Sandals (pictured in the bottom left of the picture). Either way they are a welcome addition to my wardrobe and I can't wait to wear them this spring!
What do you think?
Labels: fashion, gucci sandals, heels, new additions, shoes, spring 2013 fashion, spring 2013 fasion, Zara