What I'd wear from Rihanna's Collection for River Island
I'd definitely wear the thigh split dress, the jumpsuit on one of my casual days strolling down the strip in Spain and the orange dress if I had ABSOLUTELY nothing to wear and got desperate!
You may already know that I love Rihanna's style especially when she wears glamourous pieces like her Azzedine Alaia dress for the Grammy's, however, I am not too keen on the street look and thats the vibe she went for with this collection for River Island.
I mean, I might have been keen on the denim on denim combo when I was 15 but no way in hell would I wear any of those outfits now lol.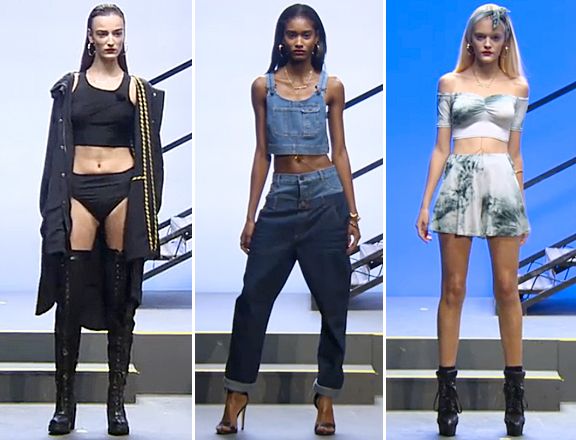 That said, I thought Rihanna looked incredible on the at the River Island collection launch and I would definitely wear the dress she had on! Not sure if it was from the collection but if it was, I'd definitely buy it. Its very simple, sexy and shows off her wonderful figure!
xx
Labels: fashion, london fashion week, rihanna, rihanna river island, river island