Work Outfit of the Day - Monochrome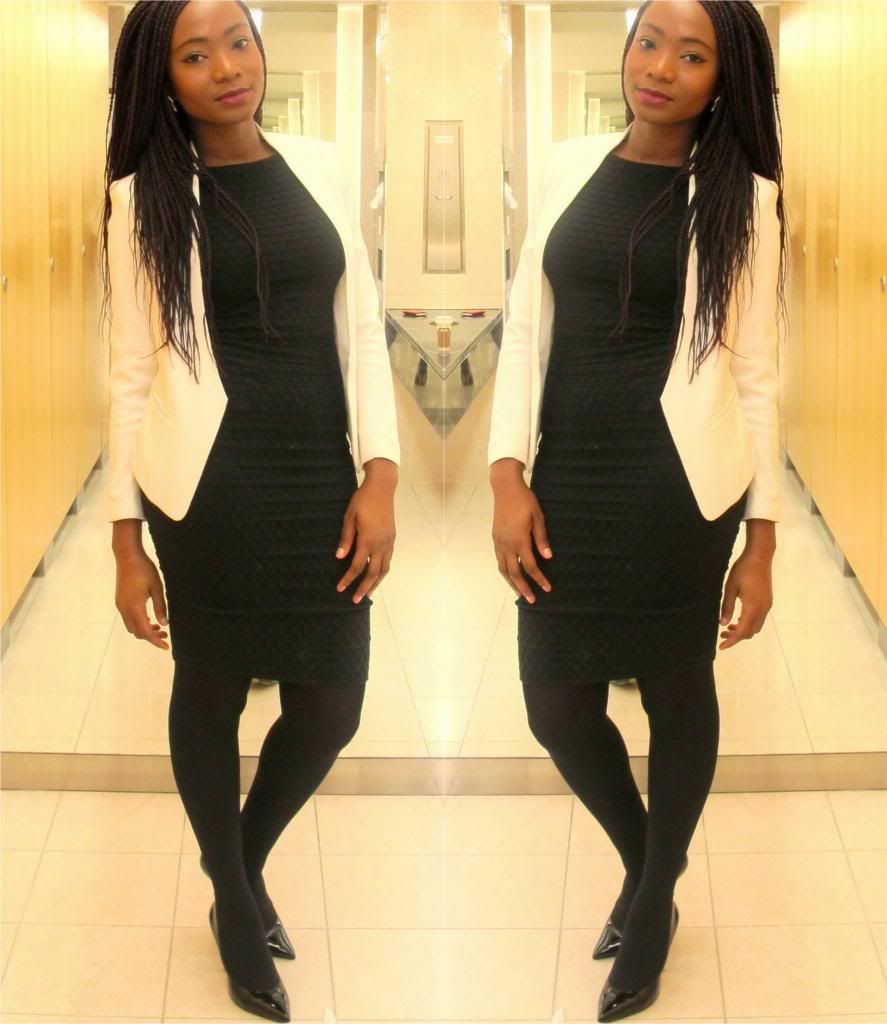 I'm not really a skirt or trouser suit type of girl, I dont think the latter look as feminine or flattering at work, and I don't mind the former but I see no need to wear skirt suits to the office because my firm is very chilled out. From what I've gathered on youtube that might not be the case for similar top law firms out there. Either way, I'm thankful! this is one of my smarter work outfits, I had to see clients that day so I decided to dress up a bit more formally!
Outfit details
Dress - Dorothy Perkins
Jacket - £10 from Topshop, absolute bargain right?!
Black Patent Stilletto Heels - again from Topshop
My only accessory was my braids haha, <3 <3 <3
I have a video of the outfit below, and the one beneath that is video collage of a week in my work wardrobe and you can see more of the black dress in the above picture! I'll be doing another wardrobe collage as soon as I can persuade my friends to film me somewhere work neutral!
Whats your office dress code?
Labels: allisbelle, corporate work ootd, dorothy perkins, fashion, how to dress for work, how to style midi dress, outfit of the day, Topshop, work outfit