OOTD: Pretty White Lace Summer Dress
For some reason I woke up today and decided I wanted to be a fairy...
Well since that wasn't likely, I decided to wear my new white dress that I got from Zara for £12.99! I absolutely love it! Its sooo cutesy and girly, which I find very refreshing!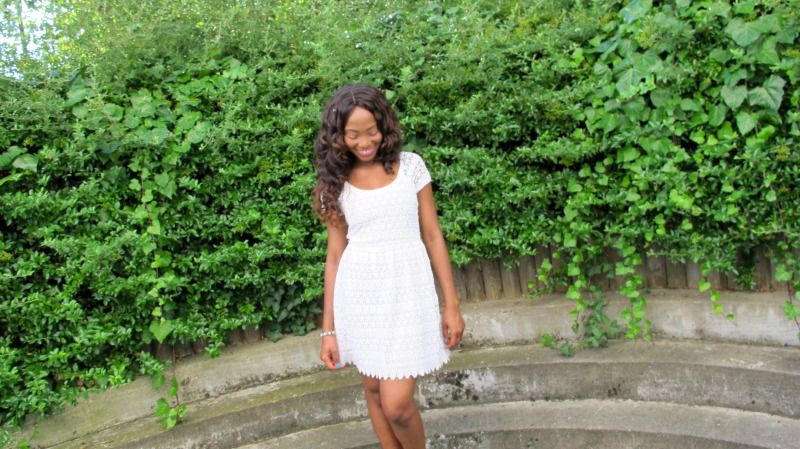 I love the lace detailing all over the dress, I didn't feel the need to accessorize so I only paired it with my oasis pearlesque bracelet
Primark is also doing the damn thing with these cute ballet pumps I got for £5!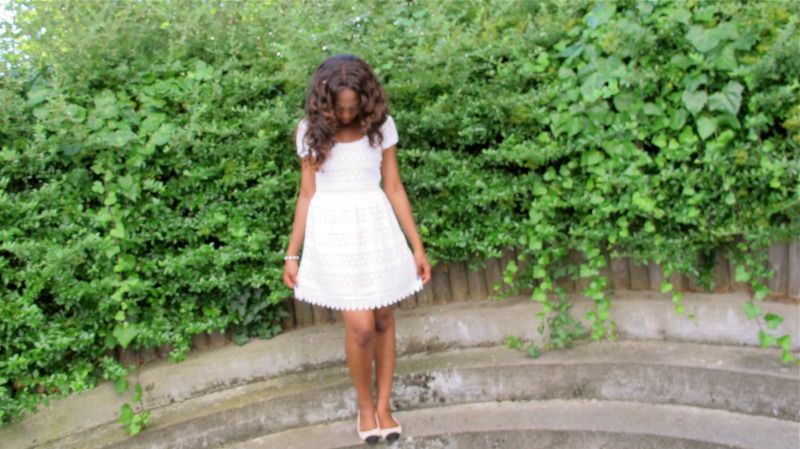 Face of the day: I decided I wanted a soft peach/ pink / bronze look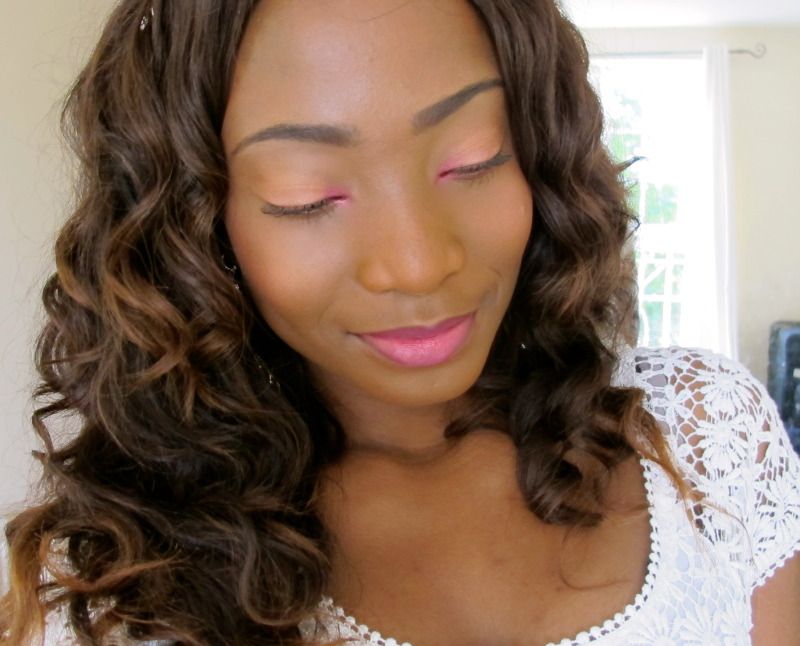 Not sure what to call it but I like it! Although I always feel like something is missing when I dont wear eye liner lol.
I filmed a tutorial of this look but youtube always gives me a weird looking thumbnail since i'm not a proper partner so I don't know if I can be bothered to upload it. Id be happy to if anyone does want to see it, so do let me know if you do!
Products used
Mac matchmaster foundation 8.5
Mac peachtwist blush (as eyeshadow and blush)
Sleek contour kit - I used the highlight as a blush
Mac girl about town lipstick - I dabbed this on very lightly for a pale pink look. My face was bright already so I figured a matte look would be better than a glossy one.
Mascara: Some cheapo from Maybelline, does the job, I think this would look awesome with false lashes for a flirty/seductive look but I was going for a more relaxed vibe so I went au naturel!
I probably need to start plucking my eyebrows. I've never done them in my life and Im too lazy to add one more thing to the beauty regime lol, for now my concealer trick is doing the trick!
Check out my video on this OOTD below. I got to play fairy for a few minutes (in my mind) lol
Labels: fashion, fotd, make up, ootd, primark, summer dress, white dress, Zara