Winter Fashion: Fur and Leather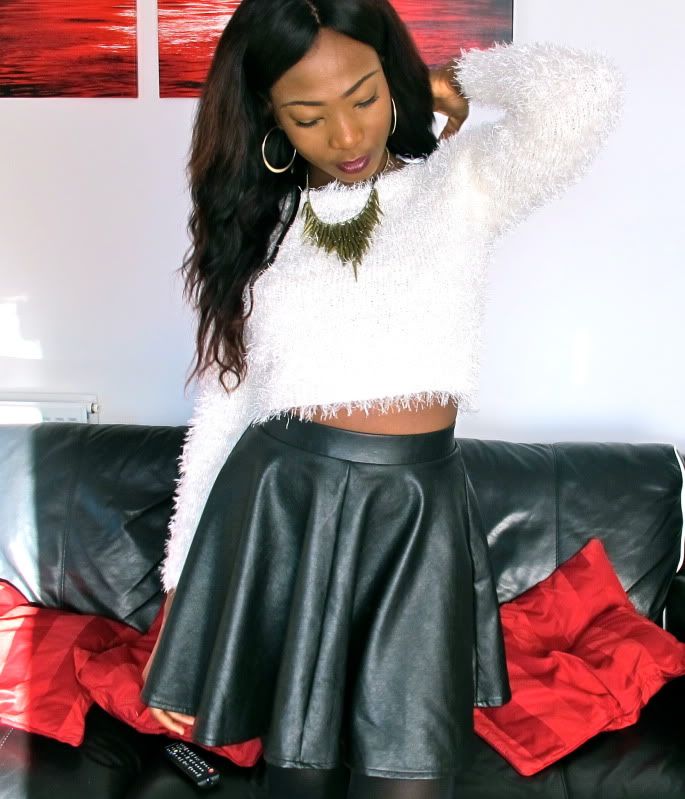 Okay so maybe its not really fur.
But it is a luscious jumper. The trend for oversized jumpers is not really a trend, it is a necessity especially for people like me who live in sunny climates like London *sarcasm* haha.
My american friends would call it a sweater. Im not too sure it does this top any justice. Either way, I loved it so much I got a cross version. bigger and slouchier.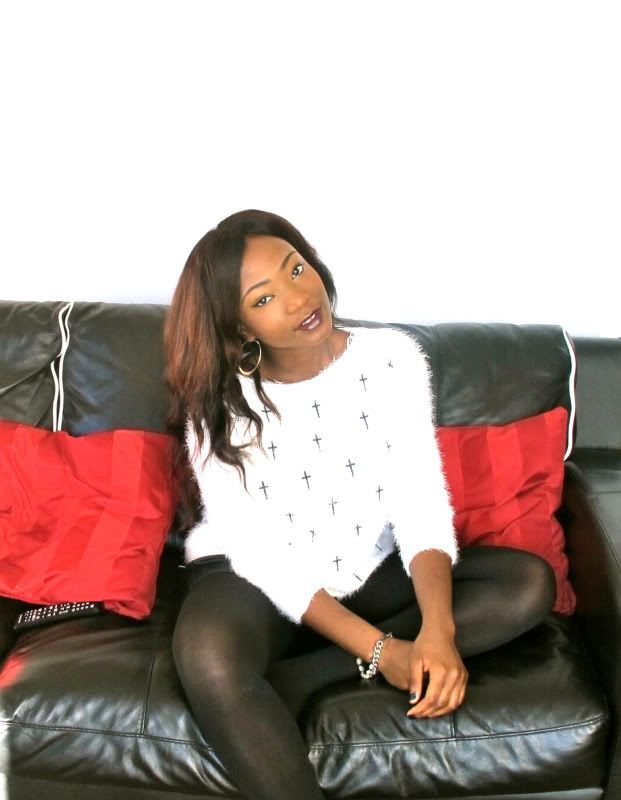 Perfect for lounging.
Tops both from Newlook
Leather skater skirt - Topshop
Labels: fashion, leather, oversized jumper, skater skirt, Topshop, winter fashion 2012