Music Meets Runway 2012
I am in Lagos guys...so excited! The first event I attended was Music meets Runway on 24 December 2012. Deets below.
Music meets runway is an event which combines Fashion and music! Guests were entertained by artists like wizkid and Naeto C whilst models showcased various designers on the catwalk.
Music meets runway was hosted by D'banj and the absolutely gorgeous Millen Magese, former miss Tanzania and top model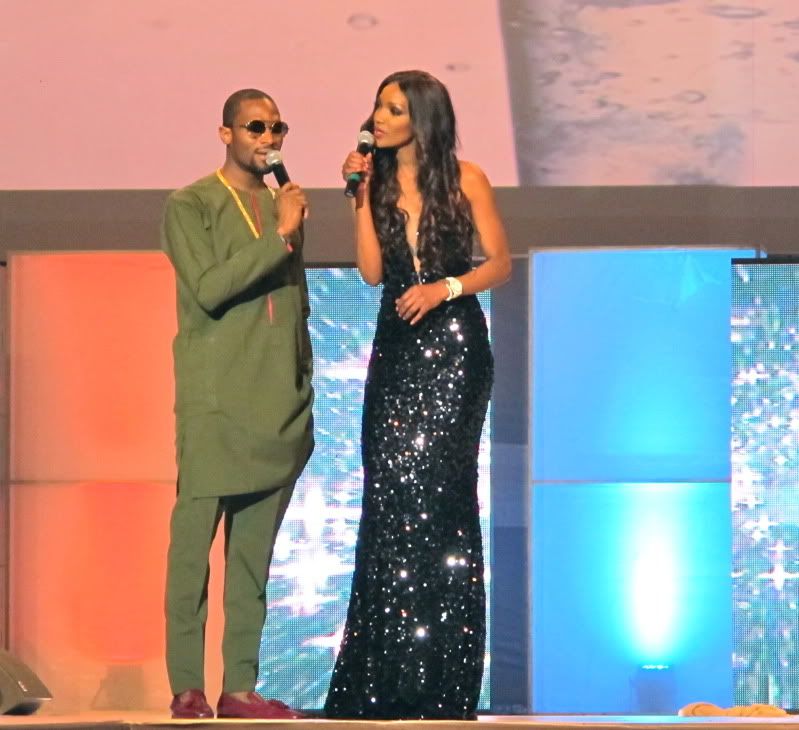 I really liked that menswear was featured too!
Wizkid!
My cousin
Me!
Didn't get a chance to take a picture of my outfit but I was just wearing a mini dress from Topshop I think, people dress up a lot here and its a sight to behold lol. I'd love to do a street style post once I get some dutch courage.
I enjoyed MMR, some people thought it was dry but it was obvious to me that a lot of work went into the event, so I appreciated that. For my first nigerian event, it wasn't bad at all. What do you think?
For more information about the event and the organisers check out
xoxo
Labels: 2012, fashion, fun, lagos, music, music meets runway, nigeria