Party Makeup - Blue and Gold Smokey Eye + OOTN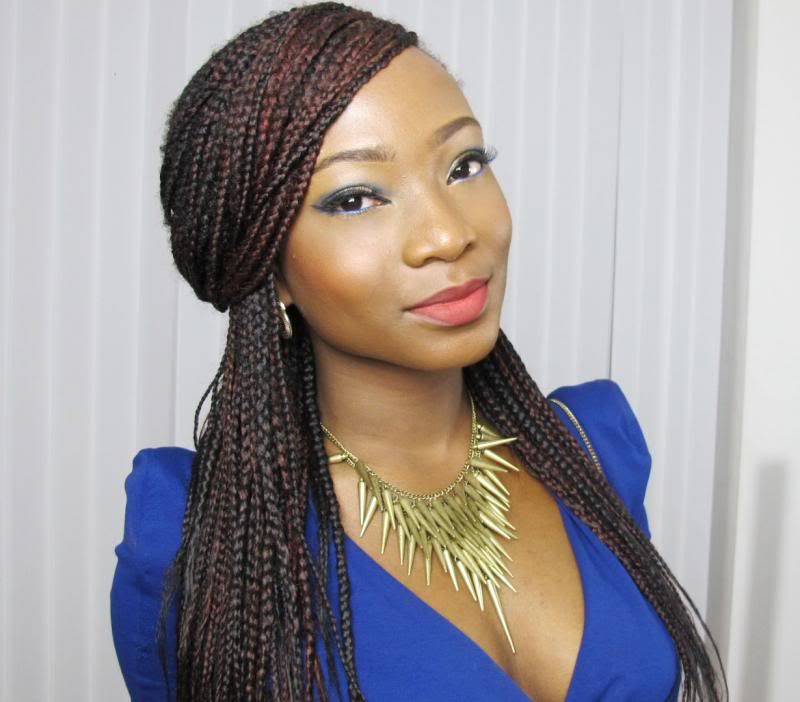 Hallo! You would have noticed that a glowing face, winged eye and bright/dark lipstick are my thing. However, it was my cousin's birthday the other day and I really wanted to try something different. I had some time to play around with my urban decay palettes (
fun
and
black
) and came up with the look above. I just could not resist pairing the blue and gold smokey eye with a soft red lip!
What do you think?
I was quite pleased with how it turned out. I've just ordered a whole bunch of makeup brushes from
elf cosmetics
so that should get me more hyped to do tutorials, so if you are interested let me know!
I didn't manage to take a full length picture of my outfit, but its shown in the ootn video below along with an equally better look at the makeup. Be warned! There is a bit of dancing and singing into a hairbrush in the video - I got a bit carried away with filming! But to be honest, which girl doesn't sing and dance along to music before a night out? :-P
French connection Dress (
here
)
New Look Necklace
Primark single strap sandals
Red Vintage bag stolen from my mum's wardrobe!