The Box Braids are back - RED this time!
My Solange inspired box braids are back! As usual I get them done every January in Lagos as I never have time to do the braids myself lately. I love that its done really quickly - these took 3 and a bit hours! Absolutely remarkable! It takes me a whole day at least to finish mine!
I decided to go a with some red this time to brighten up my face. I didn't go too red though as that wouldn't suit my skin tone!
What do you think about the colour?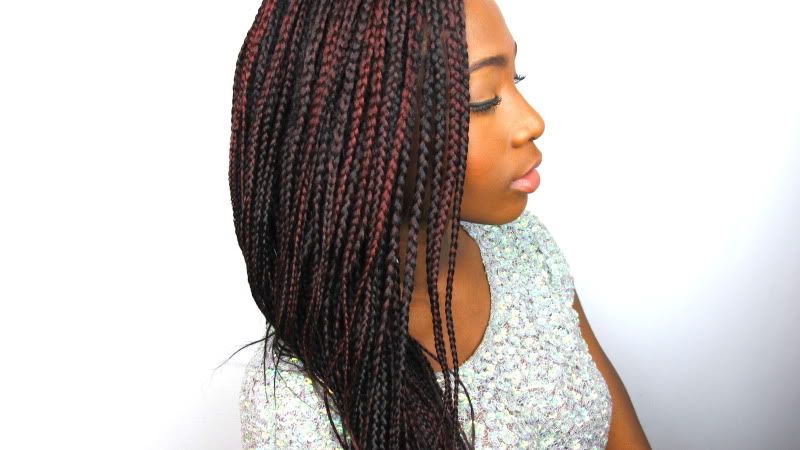 I love how versatile braids are and they are excellent for helping to retain hair length! I had my last set of braids in for 5 months (with proper care - washing, conditioning etc) and they helped me grow out my hair long enough to be confident to cut off my heat damaged ends last year.
I loved those braids! My current ones are shorter and not as full as my old ones as you can see below.
I talk more about the hair in my youtube video below. Im warming to these new set of braids a lot more...
what do you think?
xoxo
Follow my blog with Bloglovin
Labels: beauty, box braids, braids, hair, hair growth, how to take care of braids, natural hair, natural hair journey, solange, waist lenth braids