Loving Zara Perfumes - Inexpensive with a gorgeous scent!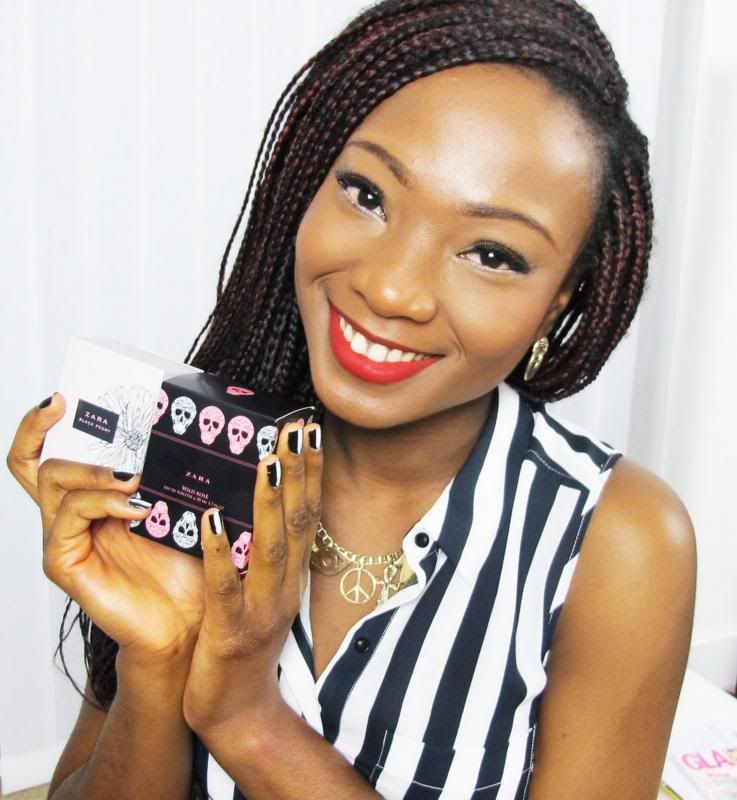 As if I don't love Zara enough already, now I've found something else in there to obsess over -perfumes! I'd been hearing
murmurs
of how Zara perfumes are meant to be dupes of more expensive designer fragrances like Vicktor & Rolf's flower bomb but to be honest I never really paid attention because I wasn't looking you know?
Anyway, last time I was in there I was standing in a LOOOONNGGG queue waiting to pay for my haul and noticed the perfume stand. Oh dear. I had to reign myself in not to buy the whole rack but I picked up
Black Peony
and Wild Rose (sold out online). Both are very different and nearly as fabulous smelling as each other but Black Peony wins it for me.
Black Peony has been independently verified by my cousin as a Flower Bomb replica as she owns that fragrance so that's a good tidbit to know. For me however, it smells like a deep, fruity vanilla blend, very sexy. Wild Rose on the other hand, just makes me want to put on a pretty sundress and run amok in a beautiful field, twilight style. It is has more of a flowery scent, hence the name 'Wild Rose', I guess.
Quick Synopsis of the Zara perfumes I bought
Pros: Both smell great, are ridiculously cheap, come in good sized bottles and apparently double up as dupes for more expensive designer fragrances.
Only con: The fragrance wears off and definitely doesn't last all day. I would say I enjoyed 4-5 hours of the scents before topping up. I didn't see that as a big deal as the bottles are small enough to fit in my handbag. All in all, Zara gets another thumbs up from me. Here is a more detailed review that I posted on my youtube channel.

xoxo
(p.s. don't you just love the sexy face youtube has given me as the thumbnail of this video? Nutters lol)


Labels: beauty, dupe, fragrance, perfume, review, Zara, zara perfume review