Spring Brights! - Orange Court Heels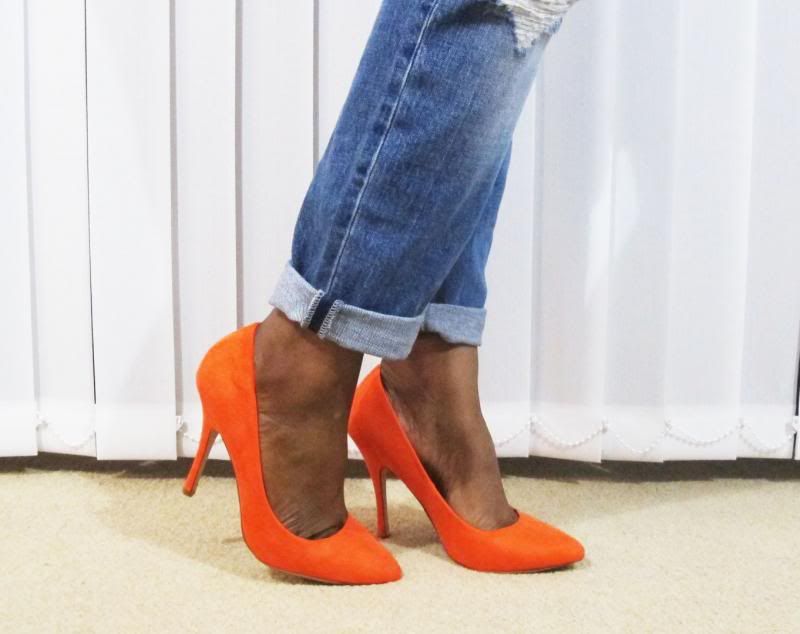 I finally got them!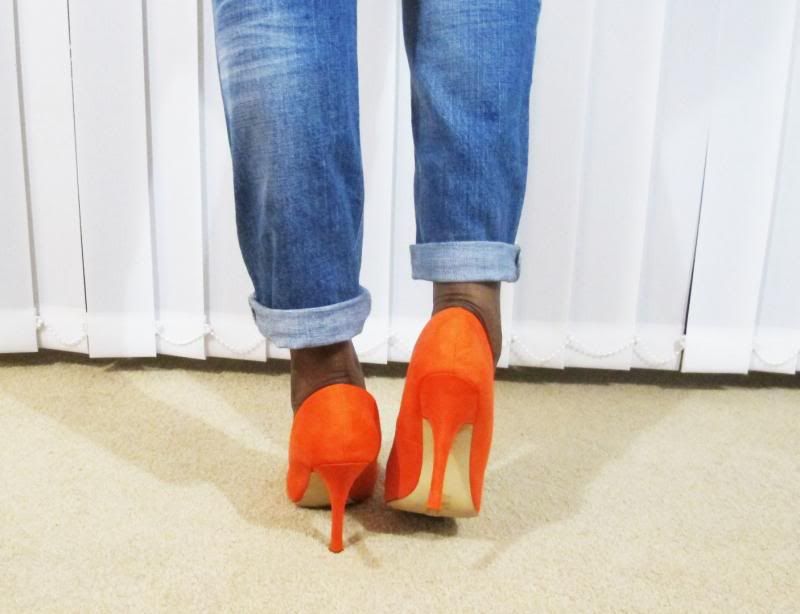 Brightly coloured court heels are one of my favorite spring trends this year and I've been meaning to get a pair even before I posted an ode to them in my "
howwearerockingit
" street style post (
here
).
At first I wanted the Gwenda pointed courts from
Topshop
, but then I was sold on the
Asos
Pasha pair as they were £25 cheaper, and hardly any different!
I think these heels are so versatile, I will be doing a styling post on them soon but so far I've worn them with boyfriend jeans and a jumper and I'll be wearing them tomorrow styled with a black fitted dress!
Labels: bright heels, coloured heels, court heels, court shoes, fashion, heels, spring shoe trends