Winged Eyeliner Tutorial inspired by Dolce & Gabbana Models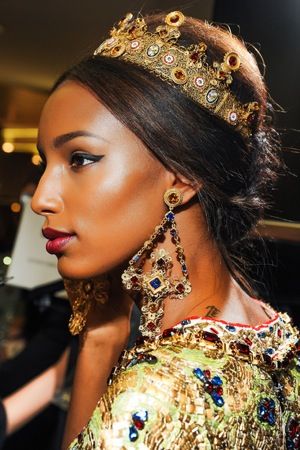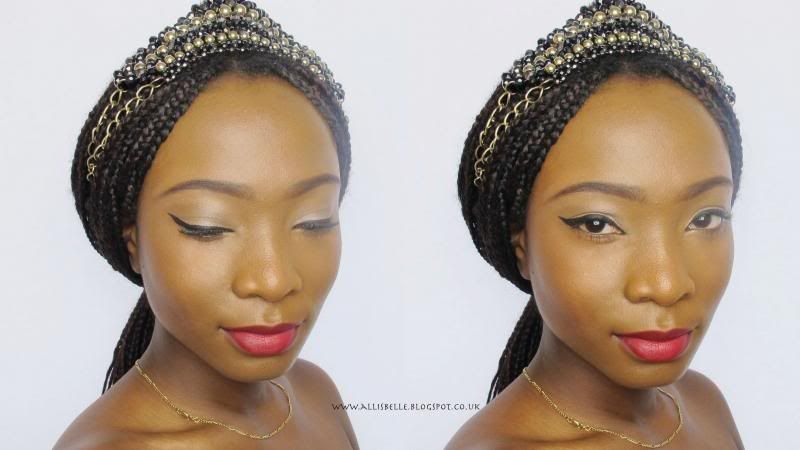 One of the highlights of Milan Fashion Week for me was undoubtably the opulence of Dolce & Gabbana's collection and the gorgeous makeup sported by the Models. The looks were characterised by strong brows, deep berry lips topped off with the perfect winged eyeliner, also known as the cat eye!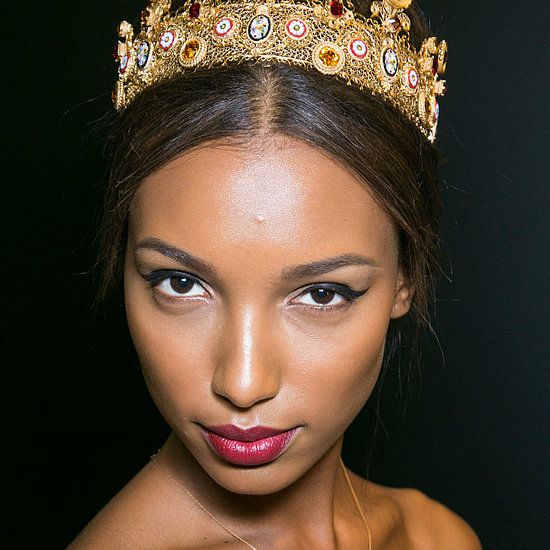 Naturally, I was inspired by the model above and got to work on a winged eyeliner tutorial.
I also managed to turn my chunky necklace into a crown, good effort surely? lol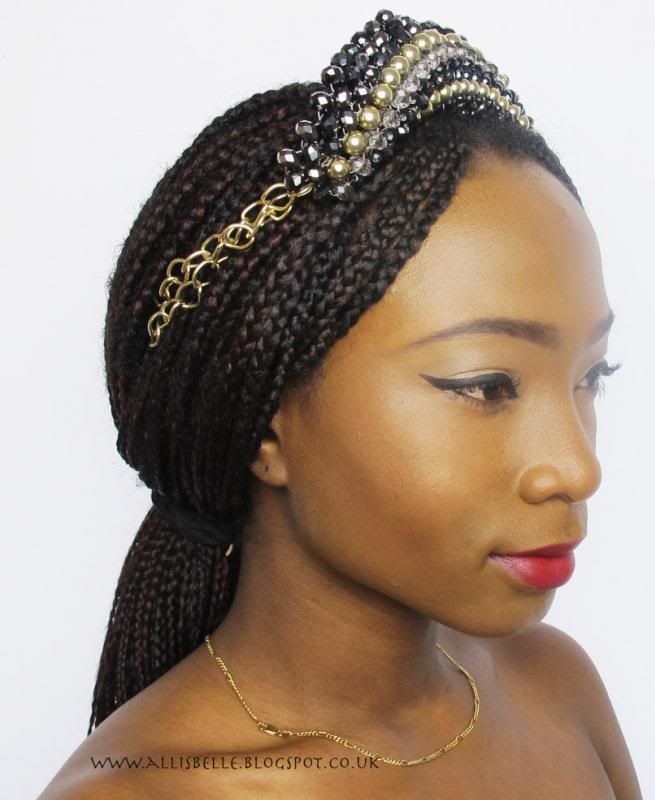 The only two products you need are a gel liner and an angled brush. I use the Mac 266SE brush and a fashion secrets eyeliner.
Now for the tutorial!
Hope this is useful, let me know what you think!
Labels: beauty, best eyeliner, cat eye, dolce and Gabbana makeup, Gel liner, how to apply eyeliner, how to do a cat eye, how to do a winged eye, makeup, makeup tutorial, tutorial, winged eyeliner tutorial