Ode to my high bun with Box Braids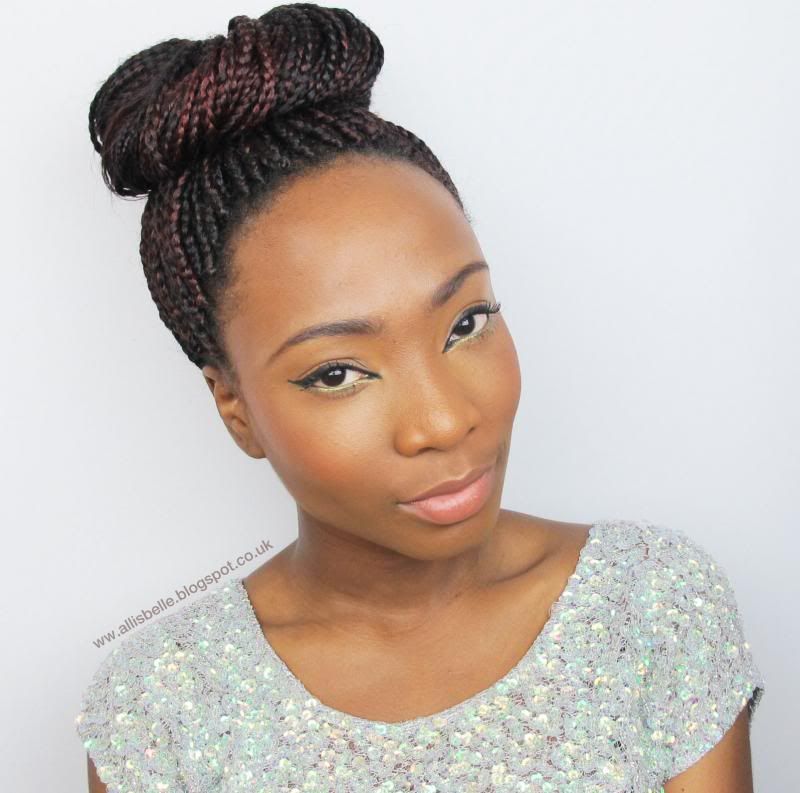 Long box braids are one of my favorite hair styles mainly because of how easy they are to manage and how much of a great protective style they are. My hair grows so much in my braids and the high bun is one of my favorite styles to do!
The high bun looks so pretty and is a perfect way to get my hair out of my face when Im working out, at work or just want a break from swinging my hair everywhere.
Anyway, I'm taking them out pretty soon and thought I'd relish them in the meantime by dedicating a blog post to them :-) I'll be filming a video on how to do a braided bun this week hopefully so do look out for that! In the meantime, as requested, I finally created a new youtube channel called
Belleshair.
Its going to be focused on my various hair styles and hair care routine so please do subscribe and let me know what kind of videos you would like to see!
Have a great week
Labels: belleshair, box braids, braided bun, hairstyle, high bun, natural hair